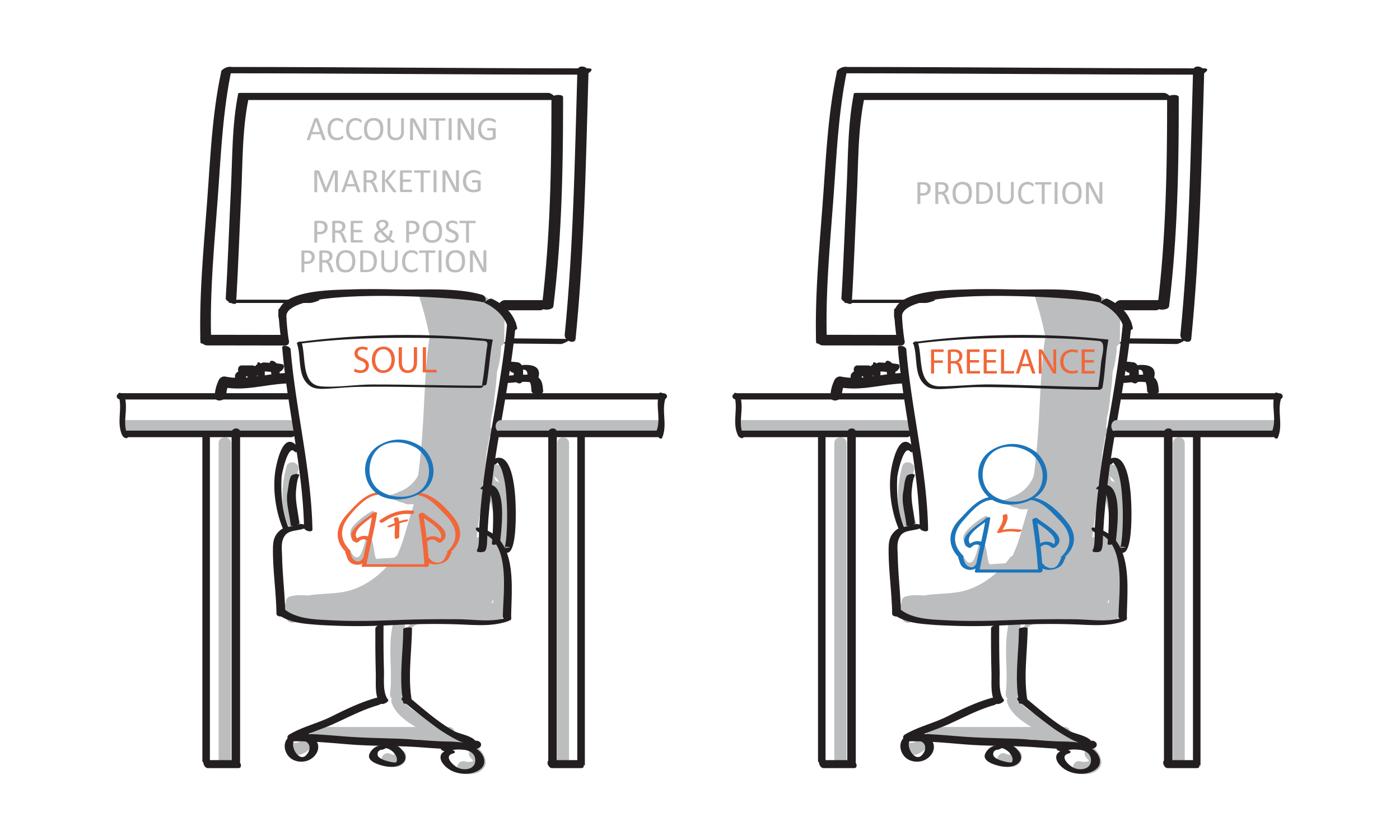 Working as a translator
Working as an on line translator means, among other things, that your salary depends on the number of translation words per day.
Being able to increase this number is of essential, because it becomes a kind of vicious circle where more earnings lead to the reduction in prices, which leads to the chance to increase the number of customers and earnings in turn.
Yes, but how can production grow without increasing the working hours? The solution is making up for time lost on essential activities that don't bring money and use it for the actual production of translated/reviewed words.
And this is exactly what we do, helping our translators to be more competitive: thanks to SOUL, our management software, they don't have to deal with those routine activities that steal precious time from the production, impairing the translator earnings. For example:
Accounting – If you decide to take on a job offer, you will not have to waste your time on compiling Excel spreadsheets to notice all the project details: in MySoul page there is an updated report displaying all of your accepted and refused jobs, including the relative volume and income.
Workspace preparation – When you access to a new job, you won't have to waste your time on importing memories and/or glossaries, on the preproduction of files or on downloading the material: you just need one click to enter into a fully operative environment.
Query management – One of the tasks that steal most of the freelance translator's time! Recreating the environment in an Excel file takes at least 3-5 minutes for each query, not to mention the time to implement the answers. All you have to do in our projects is double-clicking the segment that you are translating and write your query in the comment box!
Delivery – Exporting file, creating zip packages, writing an email…All you have to do in our projects is just one single click in your Private Area to let us know that you have completed the job.
Invoicing – Regain the time you had to waste collecting job's details in order to create, issue and send invoices: in Soul, you just have to enter your sequential number and your favorite payment method!
By getting that time back, you can focus more on your work (improving quality), make your rates more competitive in order to get more jobs (improving revenue) and/or spend more time on your personal life (improving well-being).
Moreover, a software for professional translators like memoQ, allows you to increase the number of words that you usually translate/review every day (production efficiency).
Javier P. | Copywriter | Spain
Friendly, professional, organized, knowledgeable, open-minded and more reliable than a swiss watch payments-wise. A prime example of a "perfect customer".
Rosanna P. | Translator | USA
Brilliant system, supportive team, nice projects, reliable payments…Thank you, and keep up the good work!
Philippe C. | Translator | France
Finally an agency offering a fair chance to enter the translation industry to inexperienced translators. Thank you!
Lorenzo L. | Translator | Italy
You are exactly what the translation industry was waiting for!
Steffen M. | Translator | Germany
Clear instructions, nice PMs, interesting projects, payments always on time and unbelievable helpful platform: you have made my life easier!
Nathalie B. | Translator | France
Soul has become one of my best (foreign) friend 🙂
Beatriz S. | Translator | Brazil
I do appreciate the ability to accept assignments, access a pre-set work environment, deliver files, invoice jobs…Everything with just one single click – Thank you TFF!
Caroline L. | Translator | Germany
It is always a real pleasure to work with you – Thank you my Foreign Friend 🙂
Ishan F. | DTP Specialist | India