Terms and conditions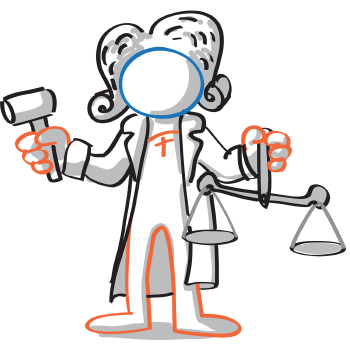 These Terms of use regulate the access to and use of the web pages accessible under web domain theforeignfriend.com (the "Website"). The Website and its contents were created by The Foreign Friend srl., whose registered office is in Via B. Corenzio 21 – Napoli, Italia with Tax and VAT number IT0584711213 ("TFF"). Accessing and browsing the Website content by whoever viewing the contents and/or the services of the website by means of a device suited to reproduce them ("User") imply his/her knowledge and acceptance of the following Terms of use.
1.0 – Preamble
1.1. The Website only encompasses pages under web domain theforeignfriend.com. Access to and browsing on the Website is the sole responsibility of users according to this Terms of use.
1.2. Consultation of the Website's content does not in itself constitute any type of contractual relationship between The Foreign Friend and the user.
2.0 – User obligations
The User agrees to use the Website content and services subject to these Terms of use and the specific conditions regulating the services offered by TFF at any given time.
Particularly Users undertake not to:
(a) Copy, duplicate, reproduce, sell or exploit the content of the Website for whatever purposes – totally or partially (including, without limitation, sentences, images, as well as the layout or the look and feel of the website).
(b) Share or in other way make available to other users any content which the User is not authorized to transmit (including, without limitation, information protected by intellectual or industrial property rights or confidential information).
(c) Disclose the username and password required to access to the private area to unauthorized third parties, acknowledging the TFF's right to change the username and password for security matter and undertaking to immediately report to TFF any access to aforesaid information by an unauthorized user.
(d) Disseminate content violating law and order or otherwise of a nature that is pornographic, xenophobic, racist or justifying terrorism.
(e) Upload or spread files containing viruses and/or harmful software, which might be a threat or damage to TFF's computer systems, its suppliers or other users, nor distribute spam messages or advertisements which are not previously authorized.
3.0 – Content
3.1. TFF commits itself to avoid any errors in the content shown on the Website. In all cases and to the maximum extent allowed by applicable law, TFF shall be exempt from any liability deriving from any errors in the aforesaid content.
3.2. TFF shall not be held liable for statement, content, downloadable materials, business activities, products and services accessible by means of electronic connections (links), directly or indirectly, through this Website
4.0 – Intellectual property
Certain content accessible to Users via the Website may be subject to intellectual and industrial property rights owned by TFF or third parties. Access to such content or elements via the Website does not give the User the right of alteration, modification, exploitation or reproduction, distribution or public communication or any other right corresponding to the owner of the affected right. The User undertakes to use the content and/or elements they access via the Website for their own use and needs and not to exploit them commercially, directly or indirectly, at any time.
5.0 – Disclaimer
5.1. TFF provide access to contents and services of the Website free of charge and on "as is" basis; therefore under no circumstances shall TFF be held liable for any loss, damage or prejudice of any kind that may arise through the use and browsing of the Website, including, without limitation to, damage caused to computer systems or those arising from: a) introduction of a virus; b) omissions, interference, interruptions, disconnection or failure of the telephone line during the operation of this system; c) delays or blockages in the use of this electronic system caused by deficiencies or overloads in its data center, Internet or other electronic systems; d) unlawful interference beyond the control of TFF.
5.2. TFF shall be not held liable for unavailable or not satisfactory use of the service, as a result of a defective configuration of the User's hardware/software equipment, maintenance tasks of its service providers, or insufficient capacity of its hardware equipment to support the actual use of the services offered.
5.3. All brands and logos published on the Website are trademarks or their respective holders.
6.0 – Modification and availability of the contents
TFF reserves the exclusive right to modify or remove any Website content. TFF also reserves the right to limit or restrict access to the Website or its contents and services. TFF may exercise such rights at any moment without prior notice.
7.0 – Withdrawal and suspension of services
TFF has the right to suspend or withdraw, at any time and without notice, the provision of services to all Users who do not comply with these Terms of use.
8.0 – Duration and termination
TFF may also terminate or suspend the provision of the service and/or any other element of the Website at any time, informing Users in advance as to the termination or suspension of the different services, provided that this is reasonably possible.
9.0 – Miscellanea
9.1. Severability – The invalidity or unenforceability of any provisions of this Agreement shall not affect the validity or enforceability of any other provision of this Agreement, which shall remain in full force and effect.
9.2. Jurisdiction and Applicable Laws – These Terms of use are subject to Italian Law. Both parties agree to submit any conflicts in the interpretation or application of these Terms of use to the exclusive jurisdiction of the Tribunal of Napoli (Italia).

Feedback soddisfazione Clienti
Crescita annuale volume tradotto
Lavori che non abbiamo potuto accettare