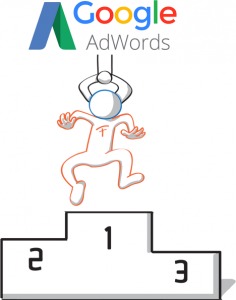 Get paid to translate
Our investment in advertising – in addition to our online quotation system – are a great help for those who has chosen to get paid to translate.
All our investments in the promotion of our translation services (Web, SEO, Banner, PayPerClick, Social, etc.) aim at attracting more and more customers on our website. All of this doesn't differentiate us from the other translation agencies, that are committed to gaining more jobs for them and for their freelance translators.
However, unlike other translation agencies, The Foreign Friend gives to its customers the chance to choose linguists that will translate their texts: our online quotation has a section where the customer can see the profile of the translators who offer the services they are interested in, with the option to suggest the linguist they would like to do the translation.
We thought that in this way the field of online translations could have been more dynamic and meritocratic, opposing the habit that sees translation agencies assigning jobs to the same translators. Moreover, enterprising translators can show their qualities and gain more chances to translate online.
In order to make out the most of this opportunity and increase the chances to get paid to translate, you just have to compile the Self Marketing form that you can find in the last page of the recruiting wizard.
It doesn't matter if you are a long-experienced freelance translator or you have just decided to start to work as an online translator: you are welcome as well in The Foreign Friend's community.
Click on the above "Leave your details" button, and compile the form that will allow us to know your services: as soon as we launch new marketing initiatives in the languages and fields of your interest, we will immediately contact you and you will receive the key to access the recruiting wizard where we could examine you background and your services.
Javier P. | Copywriter | Spain
Friendly, professional, organized, knowledgeable, open-minded and more reliable than a swiss watch payments-wise. A prime example of a "perfect customer".
Rosanna P. | Translator | USA
Brilliant system, supportive team, nice projects, reliable payments…Thank you, and keep up the good work!
Philippe C. | Translator | France
Finally an agency offering a fair chance to enter the translation industry to inexperienced translators. Thank you!
Lorenzo L. | Translator | Italy
You are exactly what the translation industry was waiting for!
Steffen M. | Translator | Germany
Clear instructions, nice PMs, interesting projects, payments always on time and unbelievable helpful platform: you have made my life easier!
Nathalie B. | Translator | France
Soul has become one of my best (foreign) friend 🙂
Beatriz S. | Translator | Brazil
I do appreciate the ability to accept assignments, access a pre-set work environment, deliver files, invoice jobs…Everything with just one single click – Thank you TFF!
Caroline L. | Translator | Germany
It is always a real pleasure to work with you – Thank you my Foreign Friend 🙂
Ishan F. | DTP Specialist | India